Neural Network Trading & Investing
Neuromaster Standard 2.4 Software
With Options Analyzer
Includes all above "Plus Options Analyzer"
Neuromaster 2.4 Standard Version
The Most Powerful Neural Network Software
End Of Day Trading System
Highest Accuracy And Profitability
Including Three Bonuses
1 Year Free Upgrades
Free 6 Months Market Scanner
Free Access Unusual Volume Options Scanner

Neuromaster Market Scanner
$30 per month subscription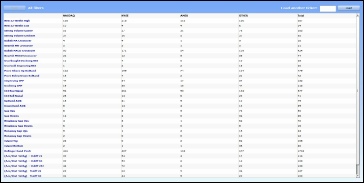 Neuromaster Software offers a 30-day money-back guarantee on all software that is purchased online from Neuromaster Software. If for any reason you are not completely satisfied with your purchase, contact us at sales@neuromastersoftware.com within 30 days of your purchase to request a refund by providing the following:
Name and e-mail address under which the purchase was made
Order-confirmation number as shown on your confirmation email
No Paypal account needed. Purchase as guest.